When we were in New York City more than a year ago, we paid a tour guide to take us through the World Trade Center site. It was money well spent. The guide, a native New Yorker, helped us to learn about and understand that tragedy in a way that we would never have gotten by just walking around unguided. It was a very moving experience, and I'm grateful for his willingness to share what was obviously a very difficult part of his life. While we were all greatly affected by 9/11, I just don't think those of us who live outside of New York City really appreciate just how personal that attack was for the people there. Now that the memorial is finished, I'd like to go back. Here are a few pictures I took that day.
The cross that has since moved to the memorial site.
The site in May 2011.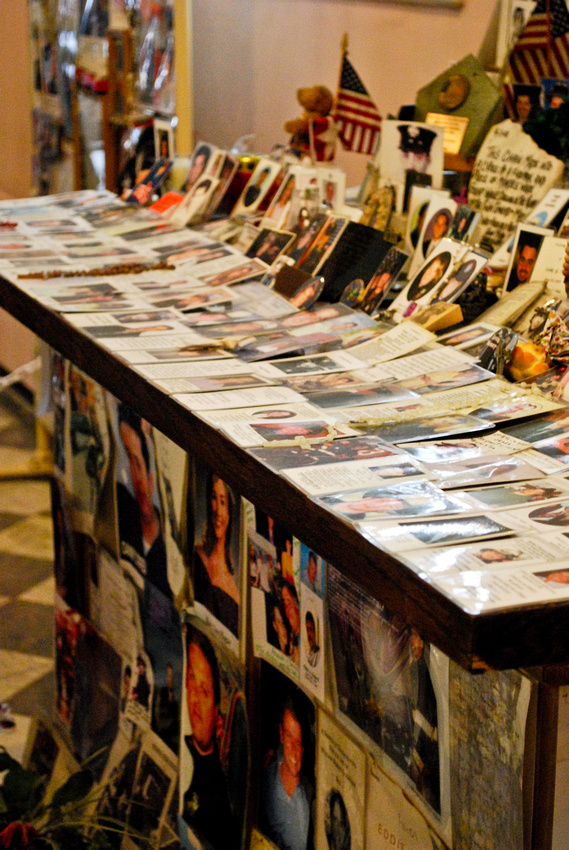 Inside St. Paul's Chapel at the foot of Ground Zero. The church survived the attacks without even a broken window.
More from St. Paul's.
The firefighters' memorial wall at the nearby fire station
The firefighters memorial
A sign from one of the trucks destroyed by 9/11. It hangs in the fire station at Ground Zero.