When the new year rolled around, I took a look at the images I shot in the past twelve months and tried to do some honest critiques of my work and set some goals for 2014. Aside from that, I tried to pick my favorite shots from the year.
A photographer buddy and I were talking this week about how interesting we find it when we create an image we love and no one else likes it or how someone falls in love with something we deem a throwaway shot. I guess that's what makes art interesting. We all like different things, and we all have different perspectives developed through the filters of our life experiences. I'm always flattered when someone falls in love with one of my pictures. However, because I'm so critical of my own work, it's rare that I fall in love with one of my own shots. There are usually just a few each year that I truly love, and often it has as much to do with the experience I had while shooting it as it does the final product. I get to meet a lot of great people through photography.
Sometimes, a favorite comes from a wedding shoot or family shoot because of the special moment captured. To me it's a great honor for a couple or family to ask me to preserve a special time for them. I feel privileged to be a small part of the joy of marriage, maternity and births. That's the good stuff in life!
Below are my favorites of 2013. I hope 2014 also yields a year of bugs, blooms and interesting faces and places.
Tom. Oh, Tom. You have the most interesting face I have come across in a long time.
Besides being just a truly nice guy, you have so graciously answered all of my nosey questions about your tattoos and piercings and a business that this middle aged mama knows nothing about but is fascinated by. I'm sure you chuckle every time I leave your shop, and you've taught me so much about the tragedy of judging a book by its cover.
While I don't like getting up early, I have grown to love the rhythm of my town as it comes alive with the sunrise in the mornings. I have decided it's a blessing to have to be at work at 7am because it forces me to see the beauty of that time of day and the people who move in darkness and the orange glow of sunrise.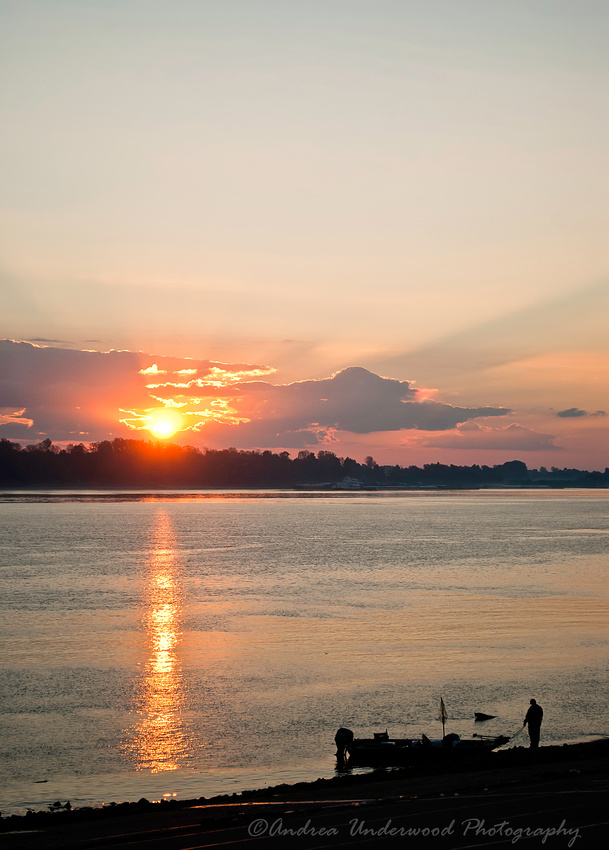 This year, I rediscovered the beauty of the area in which I grew up. Southern Illinois' natural beauty is incredible when you take the time to travel its back roads, rocks and waterfalls. I can't wait to explore the waterfalls during the spring rains this year. This shot came from an old tower in the middle of nowhere. I love the layers of color.
This image of giddy girls headed out to prom just makes me smile every time I look at it. They were so much fun to photograph. High school has such a way of making us feel inadequate that I love that they could see that night how beautiful they are.
This one makes me feel all warm inside. It's the mother of the groom reading for the first time a card her son gave to her shortly before the wedding. So touching. It's exactly the kind of moment I look for when shooting weddings.
Since my soul yearns to soak up the world, I'm always inspired and in awe of the places I visit. I was very fortunate to see several parts of Italy last year and two of my favorite pictures from that trip came from wonderful watery Venice. I think the first one is going to end up on my bedroom wall in a big print.
And then there's this one just because it was so cool. I will never forget that day as long as I live.
One of my favorite pastimes is shooting macro nature shots, and I plan to do more of that this year. Neighbors, beware. You'll see me laying in the yard with my camera to the ground and my butt in the air chasing bugs and dew drops. They came together in this one.
And then there were the spiderwebs.
May your year be filled with the things that bring you joy.