Florence is a compact city with a small town feel. It is beautiful in its simplicity and art filled corners. You can walk from one side of the city to the other in a half hour, and all streets seem to bring you back to the centerpiece, the Duomo. The 700 year old cathedral is stunning. Pictures do not do it justice because you really need to stand next to its explosion of green and pink marble and touch its design elements to truly see its beauty. It's unlike any other cathedral I've ever seen.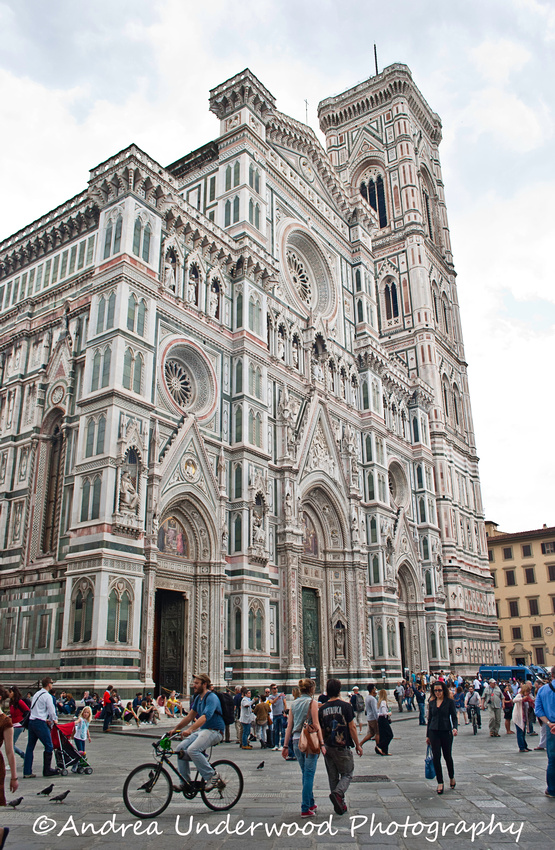 The exclamation point to its design is Brunelleschi's marvelous dome which was the inspiration for the dome at St. Peter's Basilica in Rome.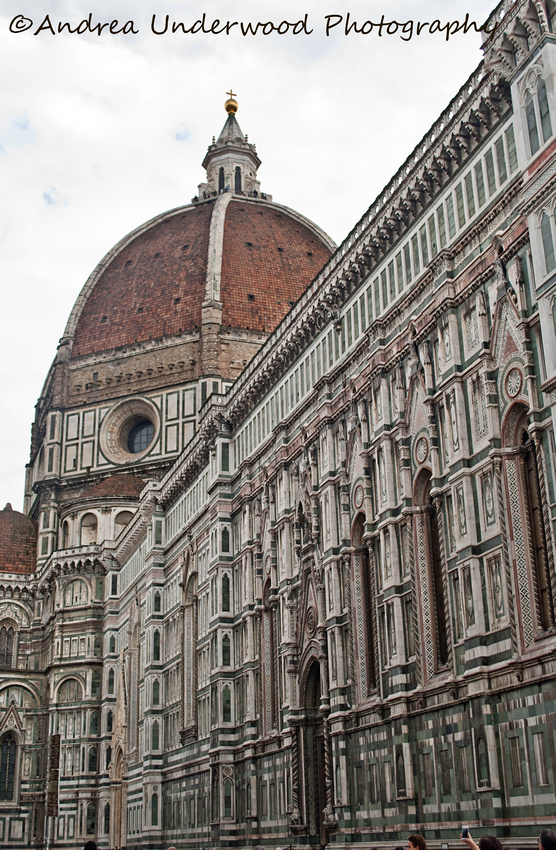 You can climb the taxing 463 steps to the top of the Dome, which we did for the best views in Florence. It was definitely worth all of that huffing and puffing to the top (and back down). My glutes were most unhappy, but my heart and soul were thrilled.
Back down on the ground, immediately in front of the Duomo, is the Baptistery.
It's most stunning feature is Ghiberti's beautiful doors, dubbed by Michelangelo as the Gates of Paradise. And rightly so. The ones currently on the Baptistery are actually replicas, but they are gorgeous, nonetheless.
The original doors were taken down in 1990 and underwent an extensive restoration process. They went back on display to the public last year, and we were lucky enough to have seen them in the nearby Duomo Museum, where they loom gloriously in a room by themselves. Wow. Simply, wow.
Throughout the three days were were there, we passed the Duomo many times. This is the area where an American tourist was stabbed during an attempted mugging the day we left there, but we never felt unsafe there. In fact, it was a very neat place to stand, each and every time we walked by the Duomo. Well done, Ghiberti and Brunelleschi. Well done.